Ref:
Date:
Location:
Photographer:
Ref:
Date:
Location:
Photographer:
CREATIVE PORTRAITS
FROM AVAILABLE LIGHT to BALLET DANCE PORTRAITS
£95.00
(Numbers limited)
7th May 2017
Venue:
Kington Langley Village Hall, Church Rd, Kington Langley, Chippenham SN15 5NJ,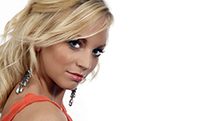 CREATIVE PORTRAITS
The day will take you through some creative aspects of producing creative and stylish portraits culminating in some creative dance portraits with a professional ballet dancer.
FROM NATURAL LIGHT PORTRAITS - LOW AND HIGH KEY - STUDIO AND BALLET MOVEMENT IN ONE DAY.......
The workshop also includes:
– The Lighting compass
– Develop portrait styles including, lifestyle, hollywood, beauty and creative
– Explore split, loop, beauty and Rembrandt lighting
– Natural light portraits
– Style your portraits
– Balance mixed lighting
– Lighting for Male and Female portraits
– Using reflectors and diffusers.
– Lighting ratios, lighting from 1 to multiple lights
– Explore posing and positioning the subject, including head shots and full length shots.
2017 Workshops
RPS wedding workshop
11/12th November
FULL
RPS WEDDING WORKSHOPS FOR 2018
10/11 February
14/15 April
16/17 June
08/09 September
03/04 November